How to Add a Contact to your iPhone
Step 1- Click the Contacts icon on your iPhone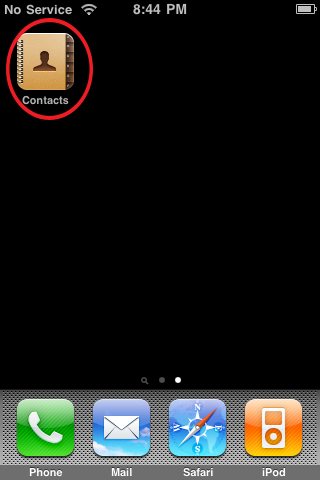 Step 2-
Click the icon in the top right corner that looks like a plus sign
Step 3-
Click the button that says "First Last" to add a name for the contact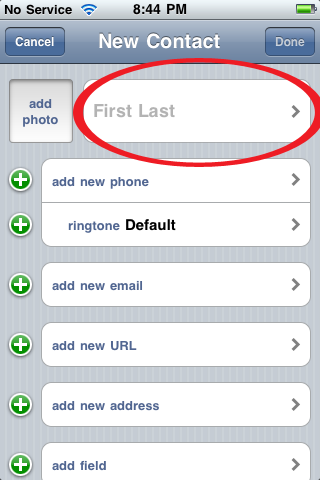 Step 4-
When you finish typing the contact name press "Save" in the upper right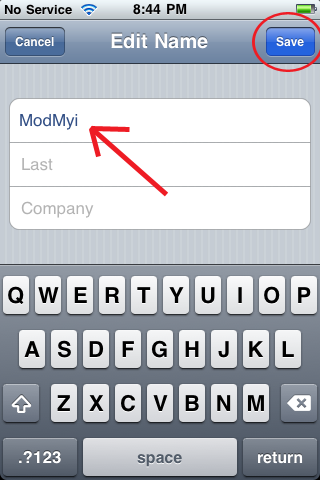 Step 5-
Then click the "add new phone" button to add a phone number.
Step 6-
When you finish typing in the phone number press "Save" in the upper right.
Step 7-
You can follow the same procedures for adding an email address, address, ringtone, etc.
Step 8- When you have finished adding all the information you want to add for the contact press "Done" in the upper right
You are now finished adding a contact to your phonebook. The finished contact will look something like this.
Trackback from your site.