How to Add an Email Account to your iPhone
Step 1- Click the Settings icon on your iPhone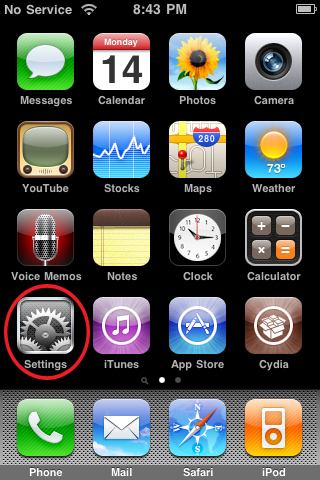 Step 2- Click the icon that says "Mail, Contacts, Calendar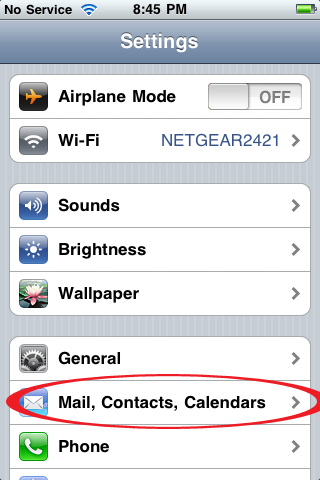 Step 3- Click the first button of the menu that says "Add Account…"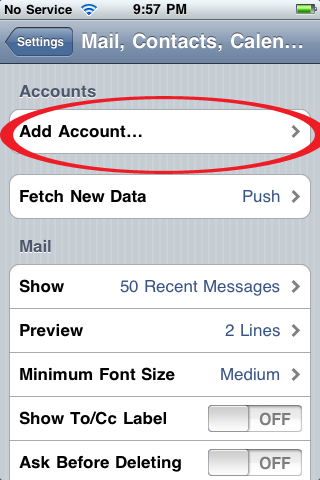 Step 4- Then choose the account type you wish to add, or click other if you do not see your listed. I will be using Yahoo.com for this guide
Step 5- Type your name, Email address, and Password. If you want the Account to be displayed as anything other than the email address then type it in the field that says "Description"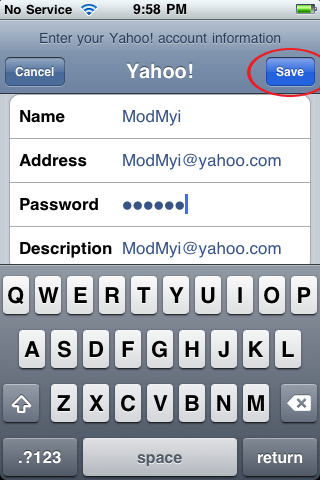 Step 6- Click Save when you are finished in the upper right.
Step 7- A message will appear up top that says "Verifying account information…"
Step 8- When the account has been verified you will see the message appear "Yahoo! account verified"
You will be automatically taken to your new mailbox and all messages will be downloaded. You are now free to add another account using the same steps or start browsing your emails.
Trackback from your site.