How to add the Ultrasn0w Repo to Cydia and unlock your iPhone 3g and 3g[s] using ultrasn0w
Things to know:
Your phone must have a modem firmware of 4.26.08 for ultrasn0w to work.
If you have T-Mobile in the USA, 3G will need to be turned off for ultrasn0w to work for you.
If your modem firmware is above 4.26.08, you will not be able to use ultrasn0w
If your modem firmware is below 4.26.08, simply upgrade to 3.0 or 3.0.1 , BUT NOT 3.1 or ABOVE.
In order to use ultrasn0w on 3.1 or above, you will need to upgrade your ipsw using custom firmware only!!

1. Click on the Cydia icon to open Cydia.

2. Click Manage on the bottom of the screen.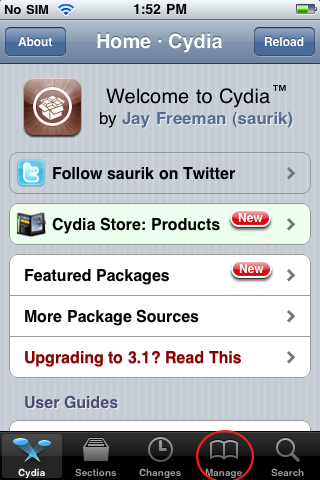 3. Select "Sources" from the middle of the screen.

4. Tap "Edit" in the top right, and then tap "Add" in the top left.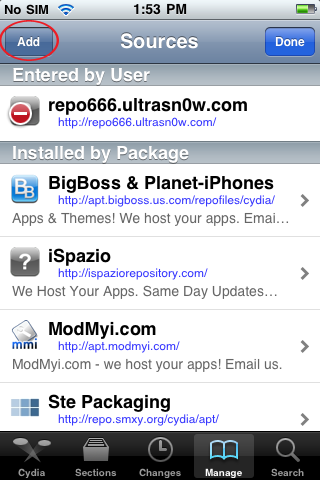 5. Type in the "http://repo666.ultrasn0w.com" without the quotes. Note, the 0 in sn0w is a zero. When you have finished press "Add Source"

6. Cydia will now download the source information and add it to Cydia…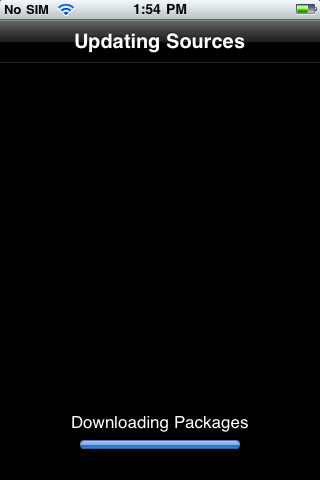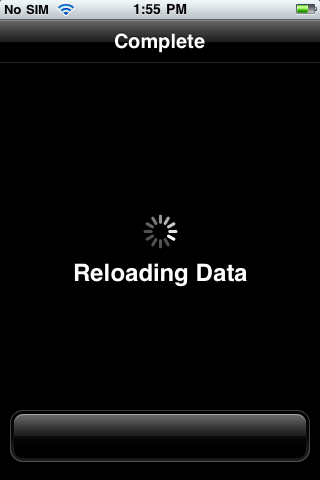 7. When it is complete, press "Return to Cydia"

8. Now press "Done" in the top right and then press search on the bottom right.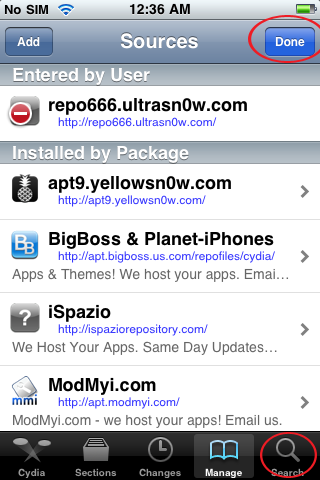 9. In the search bar type "ultrasn0w" and then press search.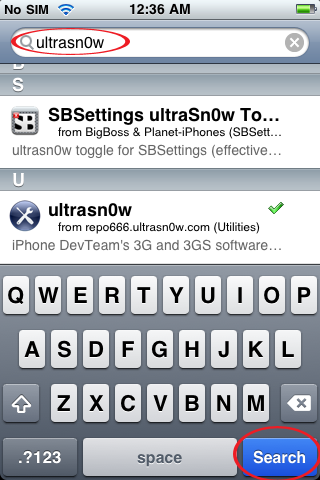 10. Select Ultrasn0w and then press Install in the top right.

11. Press "Confirm" in the top right to confirm the download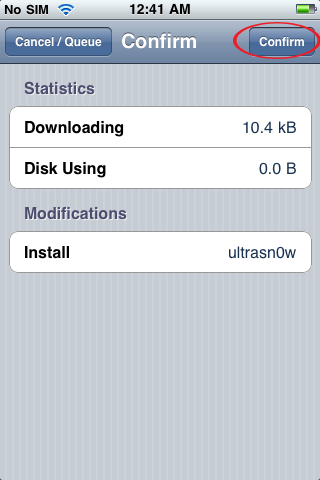 12. Wait while Ultrasn0w downloads….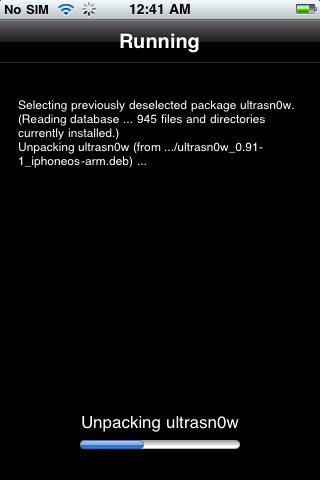 13. When the download is complete press "Reboot Device" on the bottom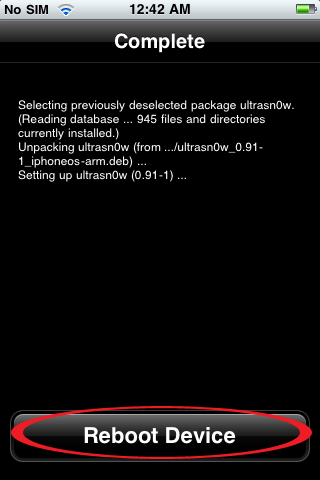 14. While the device is rebooting you can insert your sim card if you havent done so already.
That's it! You successfully unlocked your iPhone.