How to boost the volume on your iPhone or iPod Touch
1. You will need to have a jailbroken iPhone with Cydia installed. If you do not know how to jailbreak your device there are other guides that will help you to do so.

2. Select Cydia from your home screen.

3. Once Cydia is open, click "Search" in the bottom right.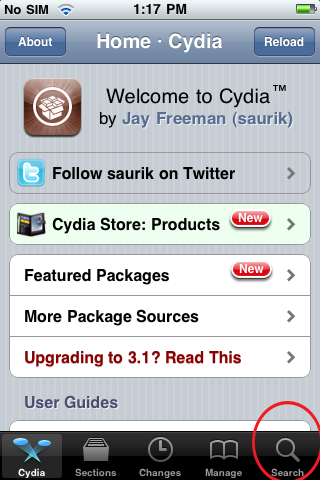 4. Click on the search tool bar to begin typing

5. Type in "Volume Boost" without the quotes and then hit search.

6. Select Volume Boost and the download page will open.
7. Click the "Install" button in the upper right.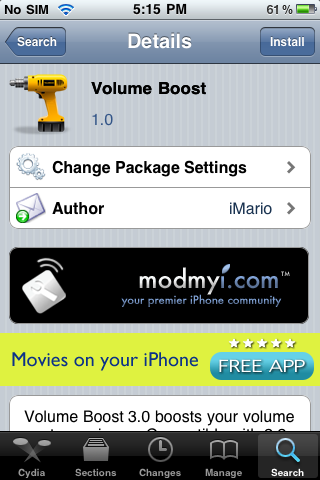 8. You will be directed to the next installation screen. From there you will need to hit "Confirm" in the upper right.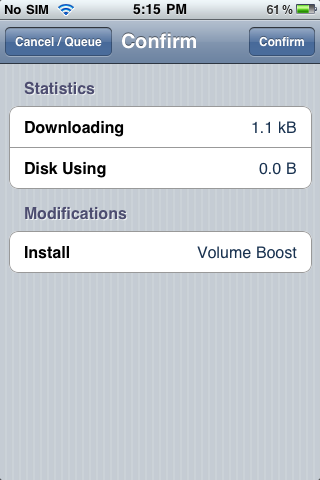 Volume Boost will begin to install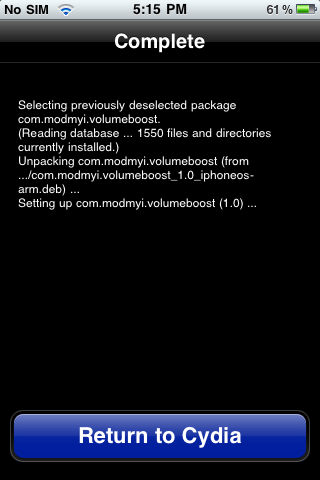 9. When the install is complete press the home button on your phone, browse for the Winterboard app and open it.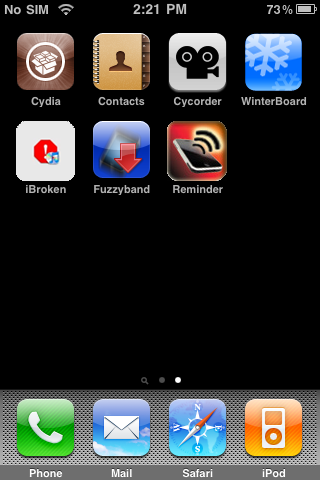 10. Once open, Select Volume Boost 3.0

11. Exit Winterboard and respring your iPhone or iPod Touch
You have now boosted the Volume on your iPhone or iPod Touch