How to change the Lockscreen Wallpaper on the iPhone
Step 1- Click the Settings icon on your iPhone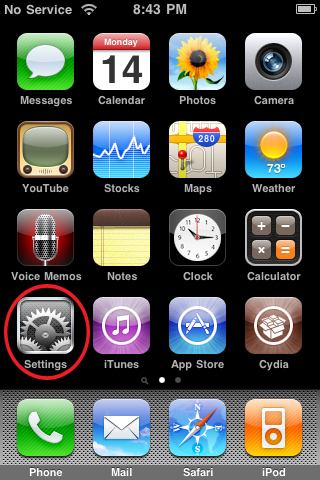 Step 2-
Click the icon that says "Wallpaper"
Step 3-
You can now choose either your Wallpaper folder or your Camera Roll to choose a picture for your wallpaper. I will be using the Wallpaper folder for this example.
Step 4-
Choose the picture you would like to use.
Step 5-
After you have selected a picture, you will be able to move it into the desired position. When you are finished hit the "Set" button.
That's it! You have now set your lockscreen wallpaper!
Trackback from your site.