How to Change your E-Mail Signature on iPhone and iPod Touch
1. Click on the Settings icon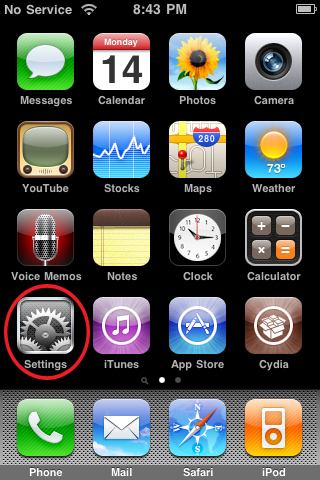 2. Click Mail, Contacts, Calendars in the middle of the screen.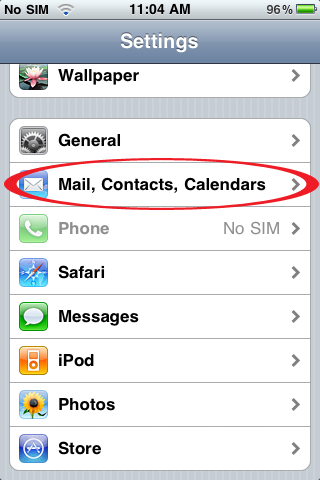 3. Half way down the menu you will see an option the says Signature. Click on Signature…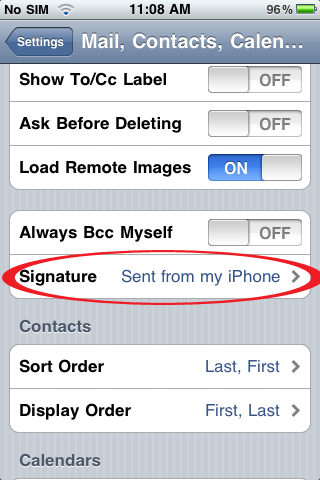 4. Make any necessary changes you want to the signature. When you are satisfied press the Mail… button in the top left of the screen.

5. You will now notice when looking at the Signature field that your signature has changed.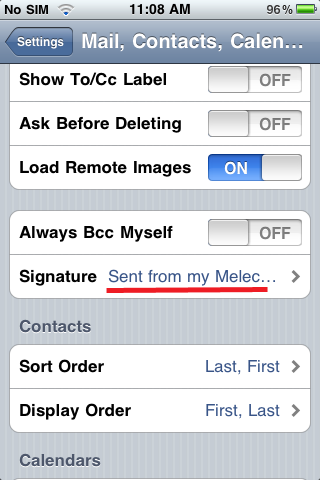 Your signature will now appear however you changed it when you send an email.