How to create FREE Ringtones using Mac OS' GarageBand
This is the simple guide for all mac users to make free ringtones for their iPhones….FREE!!
Step 1-
Open GarageBand in your Applications window…

Step 2-Open a separate finder window and browse to the song you would like to convert into a ringtone.
Step 3-Selected your wanted song and drag it into the gray open space in GarageBand.
Converting…….

Step 4-Go to the toolbar and select Share->Send Ringtone to iTunes.
Step 5-A window will pop-up that looks like this…
Click "Adjust"…..
Step 6-Notice the Yellow Bar that will appear above the song in GarageBand…we are going to adjust this to where we want the ringtone to start and end….
Step 7-You can click and drag the yellow bar anywhere you want in the song. Then you can click and drag both ends of the yellow bar to extend the Start and End point of the ringtone you are creating.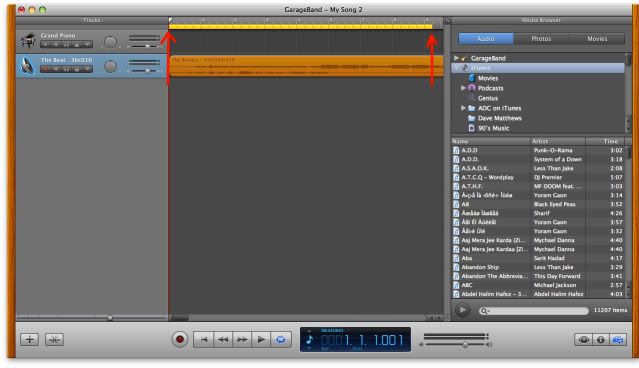 Step 8-Once you have selected the correct duration of your ringtone, go back to the Share menu up top and select Send Ringtone to iTunes again.
Exporting…
Step 9-Open iTunes and click on the "Ringtones" tap on the left. You will see your newly created ringtone there…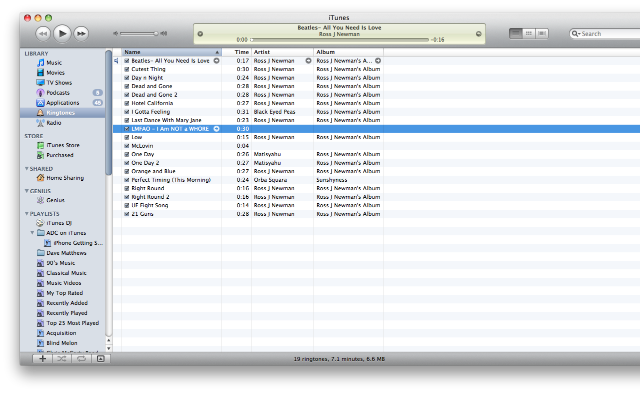 Step 10-Plug in your iPhone and Sync your new ringtone and that is it!!!
Trackback from your site.