How to Customize the look of your Mac OS Dock on Leopard and Snow Leopard
You will need to download the Leopard Docks App for free at http://leoparddocks.com/index.php

Step 1-Go to http://leoparddocks.com/index.php and search and download the dock theme you want to use. I have selected Glossy Black Dock to use.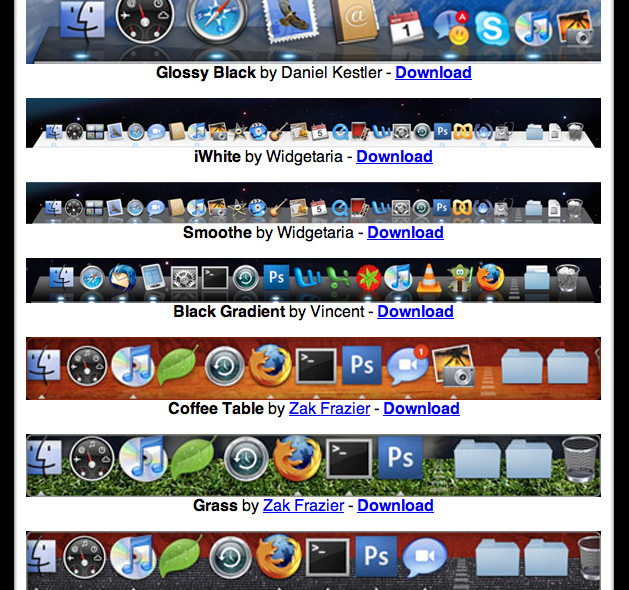 Step 2-
Open the Leopard Docks App.
Step 3-
Select Browse….and search for your downloaded dock theme. It should be in the Downloads section of your mac.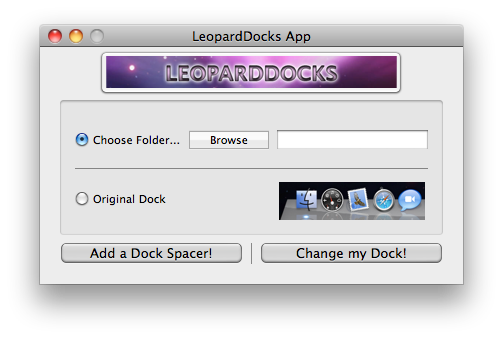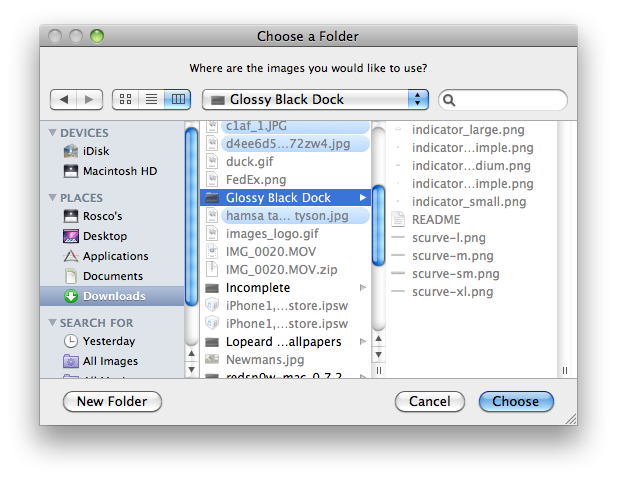 Step 4-
Next click the Change My Dock button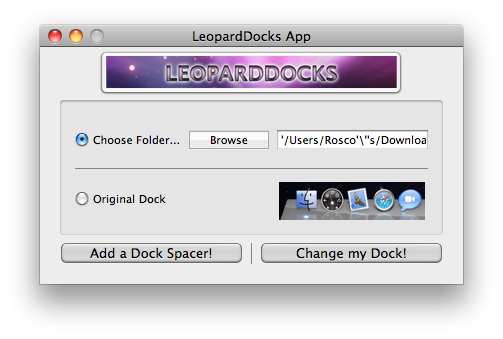 Step 5-
A box will pop up asking you for your password before making any changes.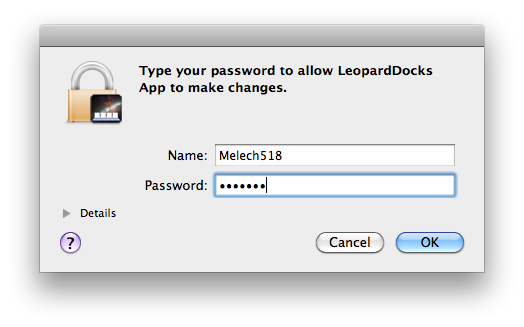 Step 6-
Your Dock will respring and the new dock will be displayed

Step 7-
Exit the App and you have successfully changed your dock!!
Before:
After:

Trackback from your site.