How to delete/share/copy multiple photos on iPhone
1. Press the Photos icon to open the Photos App.


2. From inside your album, press the button in the bottom left corner that looks like a square with an arrow coming out of it

3. Select the pictures you want to Delete, Share, or Copy and then press the button for the action you want on the bottom of the page.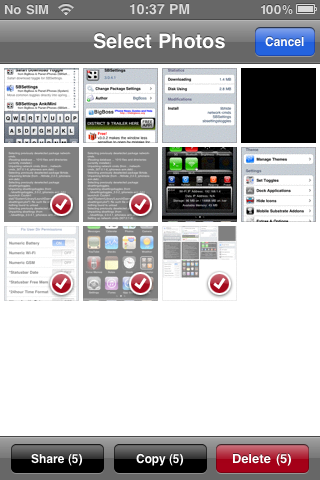 Remember, you will only be able to choose one action at a time. So if you have 5 photos checked off, you will not be able to delete one of them and share the other 4. You will have to check off only the ones you want to perform each action to.