How to Disable the iPhone SMS popups
1. Click on the Settings icon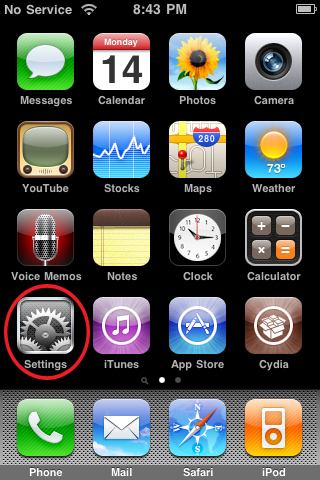 2. Click Messages towards the bottom of the screen.

3. The first option will be "Show Preview" and will be set to On by default. Turn it to OFF to disable the message pop up.

4. It should look like this when you are finished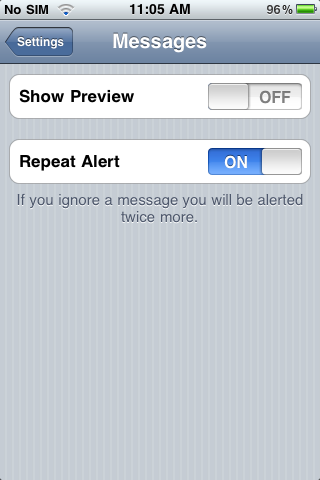 5. Hit the home button to return to your Home screen.