How to make a custom Firmware and Jailbreak using PWNage tool and 3.1 ipsw on Mac
1. Download PWNage tool
2. Download the original 3.1 ipsw
3. Open PWNage tool

4. Select your model of phone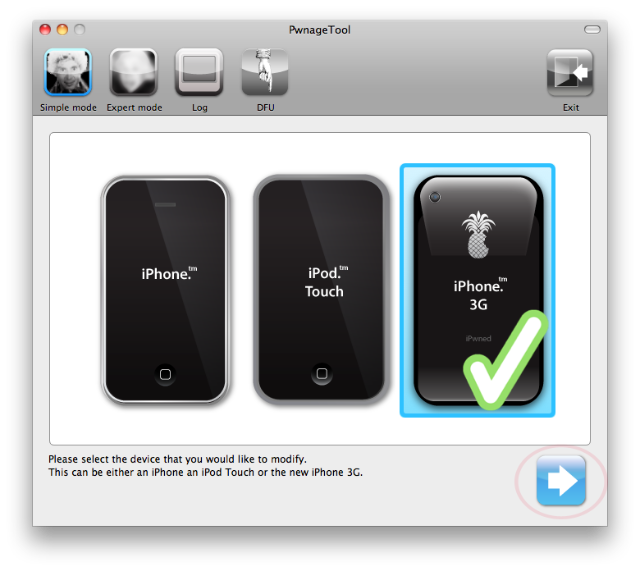 5. Click Next
6. PWNage will search for the 3.1 ipsw


7. Select the firmware and Click Next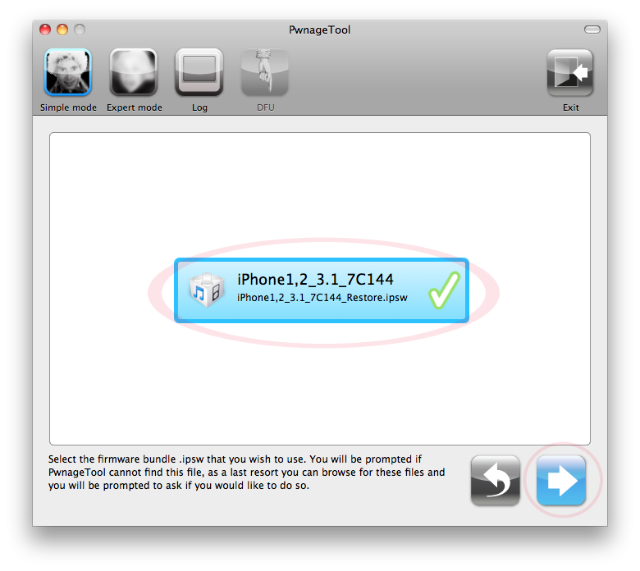 8. Click Yes to create the firmware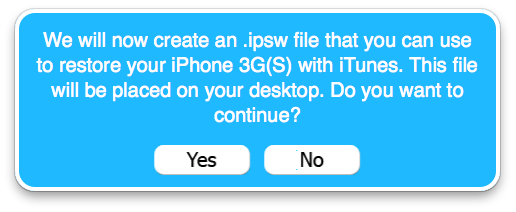 9. It will ask you if your phone activates through itunes. If you are hacktivating your phone select No. If you have AT&T select yes.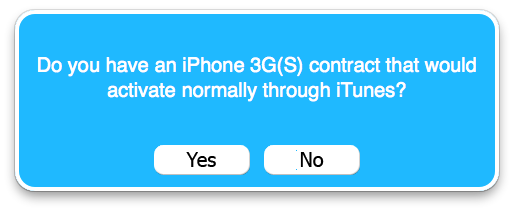 10. It will now begin to build the custom ipsw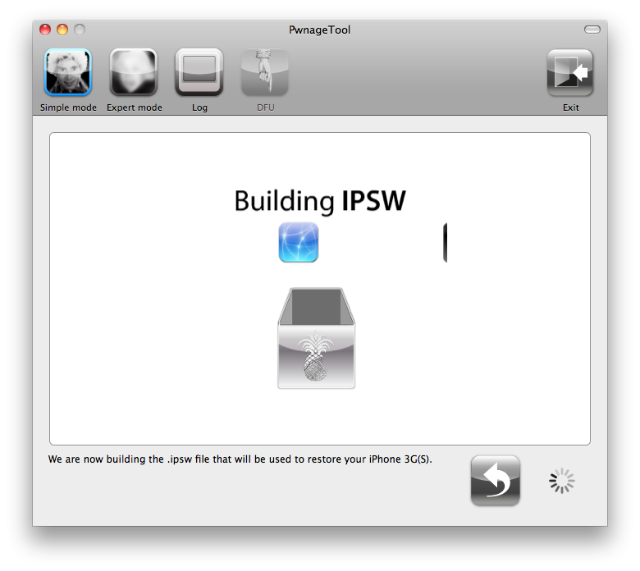 11. You will be prompted to enter your password. Enter it to continue building the ipsw.

12. You will then be asked if you iPhone has been Pwwned before…Select No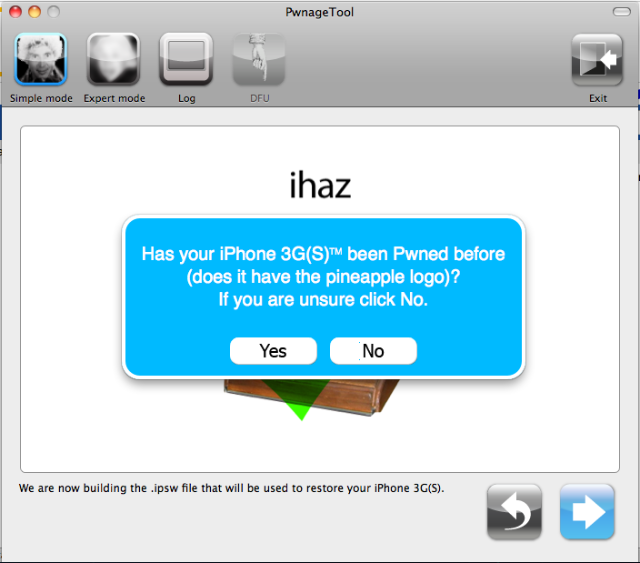 13. You will then be prompted to plug in your phone.


Follow the on screen instructions….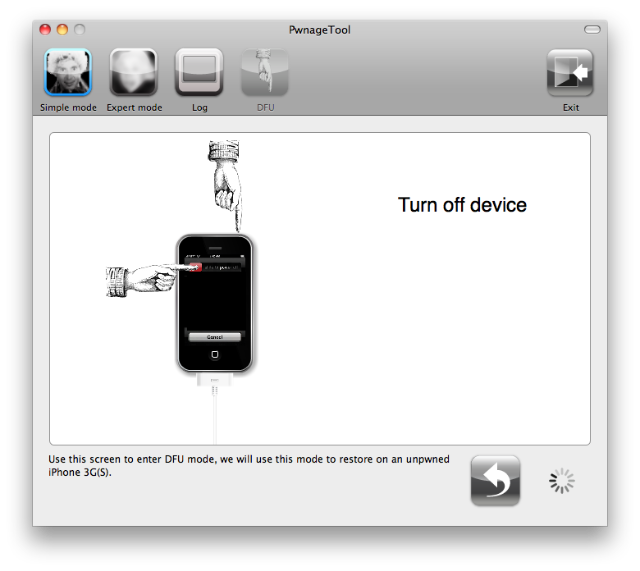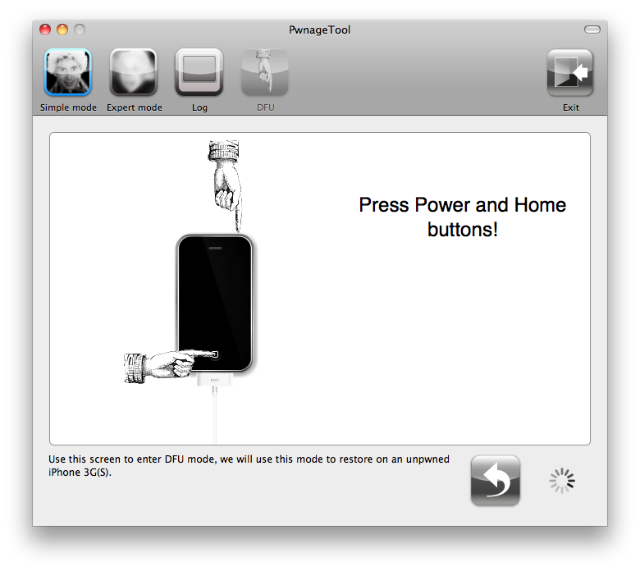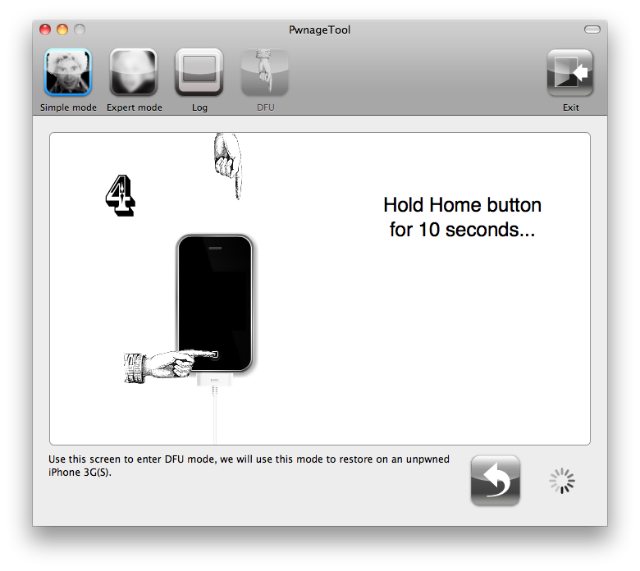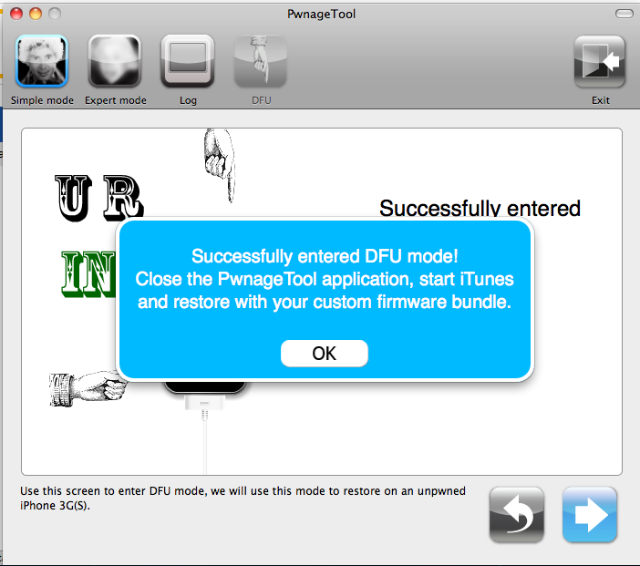 14. Open iTunes


15. iTunes will detect your phone in recovery mode. Click OK.



16. Hold the Option button on your keyboard and click Restore in iTunes



17. Then browse to the custom ipsw you just made.


18. Select it and press Choose.
19. iTunes will begin to restor your iPhone with the custom ipsw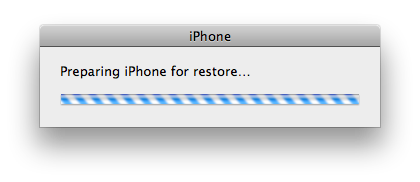 20. When it is finished you will see this message