How to Make your own Icons using Photoshop
You will need Photoshop CS4 and Rapido Resizer (Download – http://www.brothersoft.com/rapidoresizer-136757.html)


Step 1-Search google images and select a few different pictures you would like to use as icons. Download the images to a folder on your computer. I am using a picture of a duck for this guide.

Step 2-
Open Photoshop, and open the pictures you are going to make into an icon.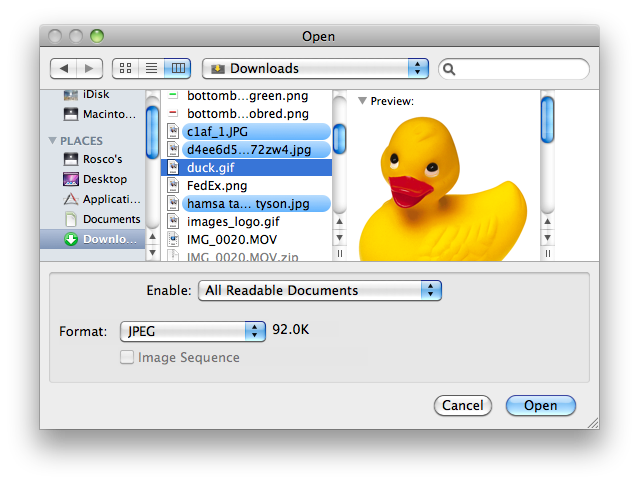 Step 3-
In the toolbar on the left, select and hold down on the eraser and select the Magic Eraser Tool.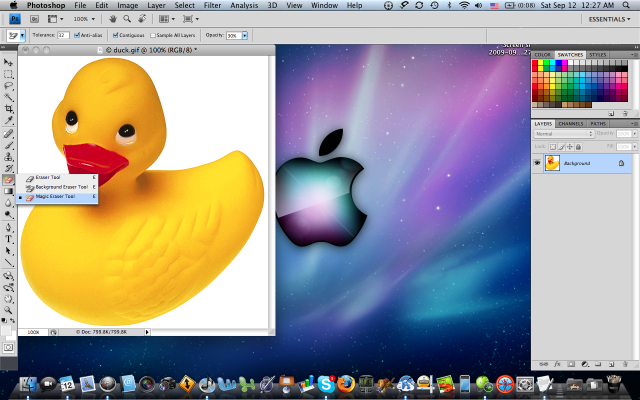 Step 4-
Using the Magic Eraser tool, click on the background or other areas you wish to erase from the image.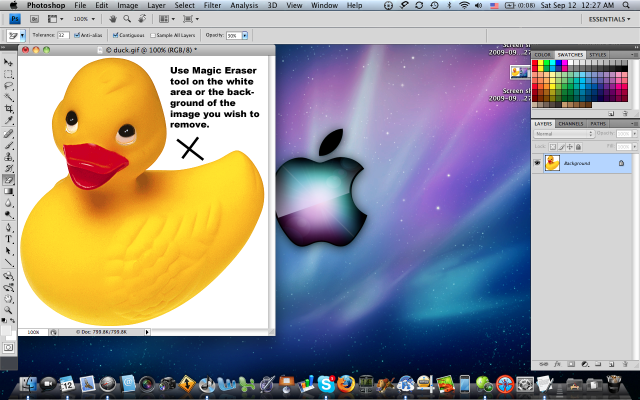 Step 5-
The image will look something like this after you remove the background.
Step 6-
Go to the File menu in the top left and select "Save As"
Step 7-
Change the image format to PNG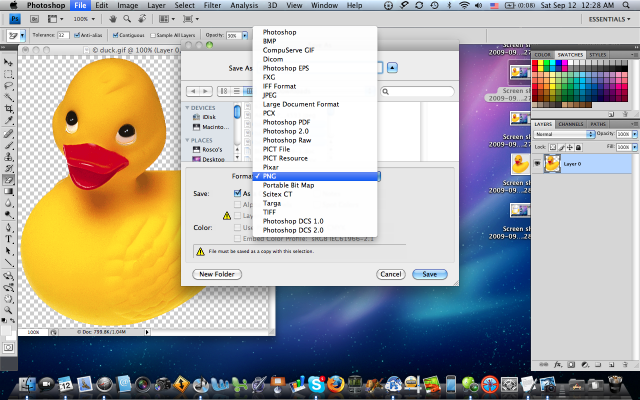 Step 8-
The click save!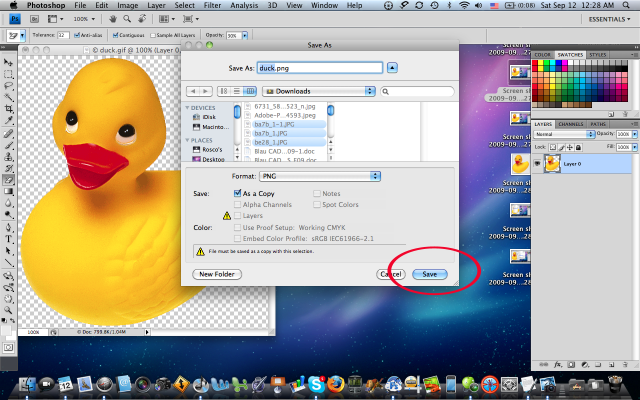 Step 9-
A window will pop up asking you about PNG option. Select none and hit OK.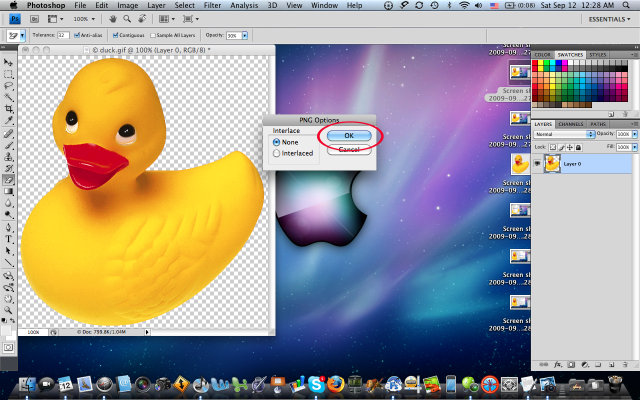 Step 10-
Find the saved image and double-click it, opening it in Preview. Notice the background is gone and the image appears to float.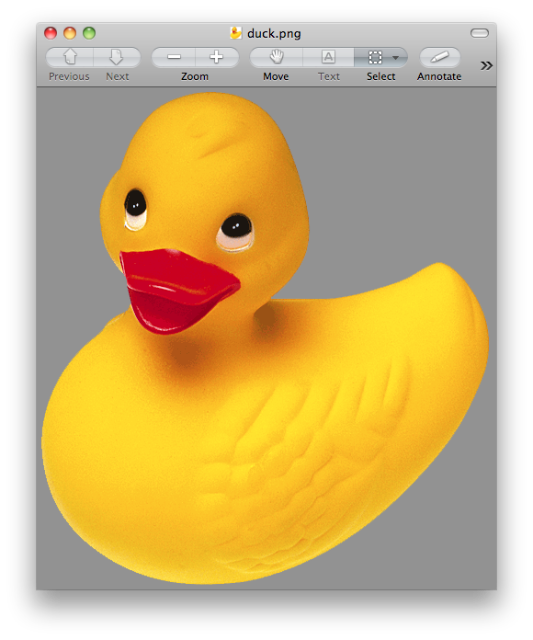 Step 11-
Open RapidoResizer that you downloaded earlier.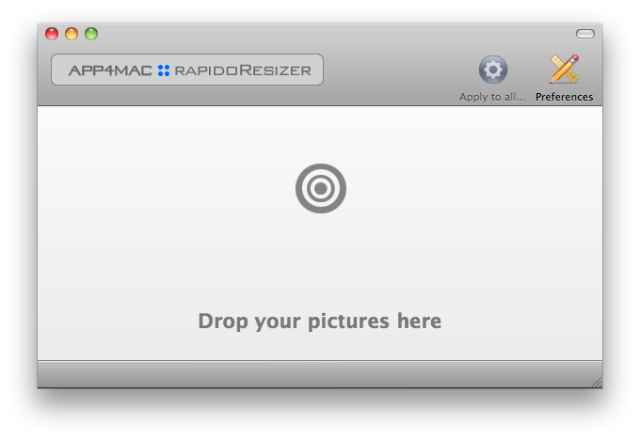 Step 12-
Drag the icon of the image we just created in photoshop into the Rapido Resizer window.
Step 13-
In the Inspector window make sure "Proportionally" is checked and then adjust the Width and Height of the image. I recommend making the image 75 x 75 or less. Then press Apply Dimensions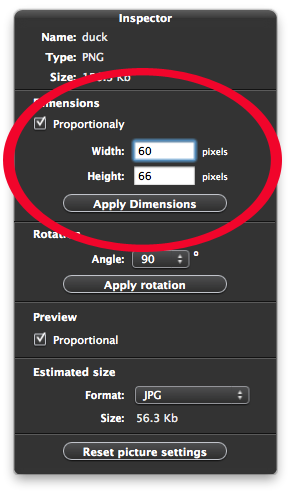 Step 14-
Your image should now appear to be around this size.
Step 15-
Select Save to save your completed icon.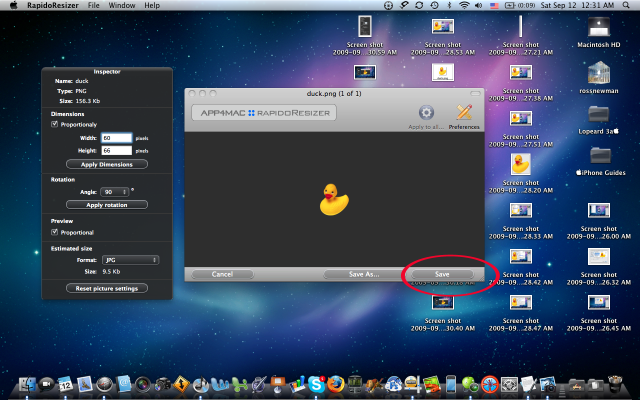 You have now completed making your own custom icon for use on the iPhone or on your Mac. Make sure your icon is in PNG format to use with your iPhone. Image will need to be in icns format to use on your mac.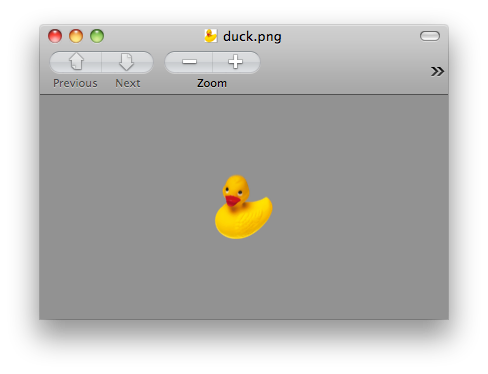 Trackback from your site.