How to Repair/Replace iPhone 3G Battery
Supplies Needed: small phillips head screw driver, an exacto knife with a flat edge, a suction cup(I use the one from a navigation system), a pair of pliers, and the replacement battery.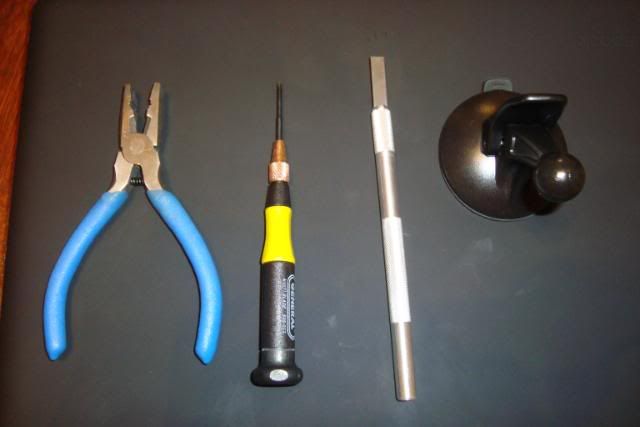 >
Step 1-
Locate and Remove the two small screws on the bottom of the phone near the microphone and speaker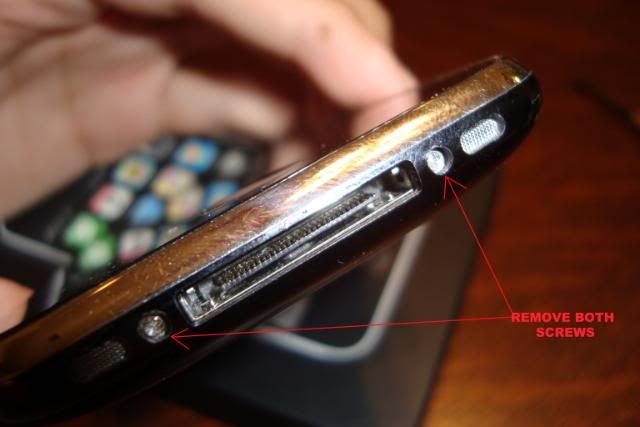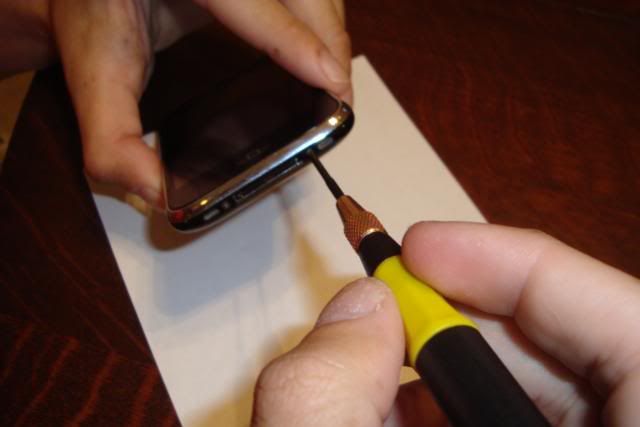 Step 2-
Place section cup as close to the home button as possible on the broken digitizer(mine happens to not be broken)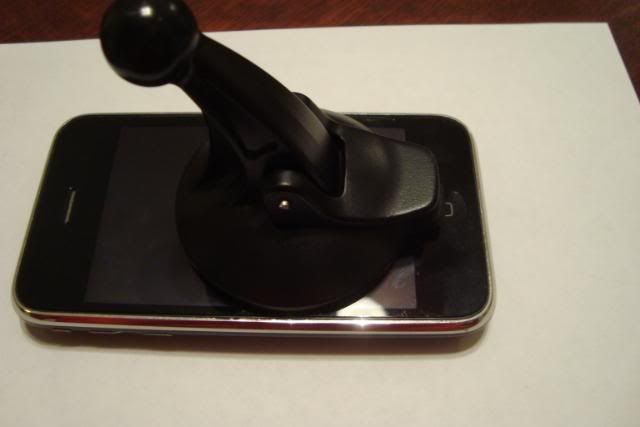 Step 3-
Gently lift up on the suction cup being careful not to rip the display off of the phone.
There are 3 cables connecting the front assembly to the mainboard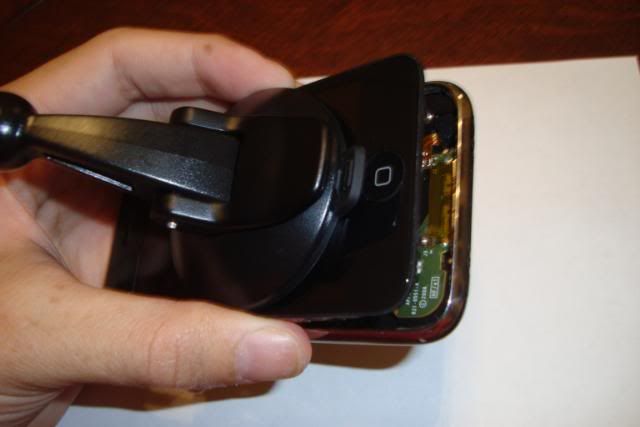 Step 4-
Lift off cable #'s 1 and 2 in that order.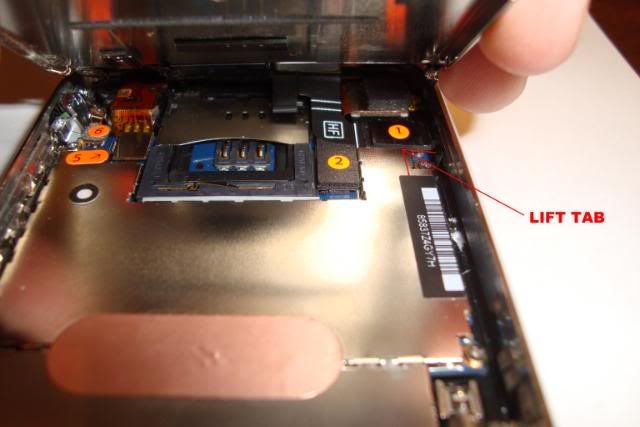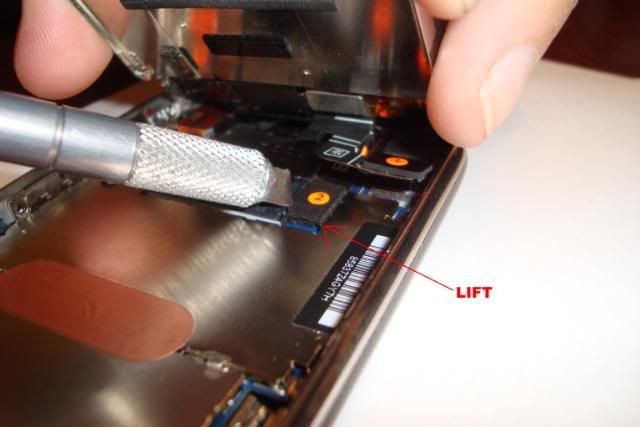 Step 5-
Lift the small little tab holding ribbon number 3 in place (Be careful not to rip this cable off) Then gently slide the ribbon out. Be very careful during this step…..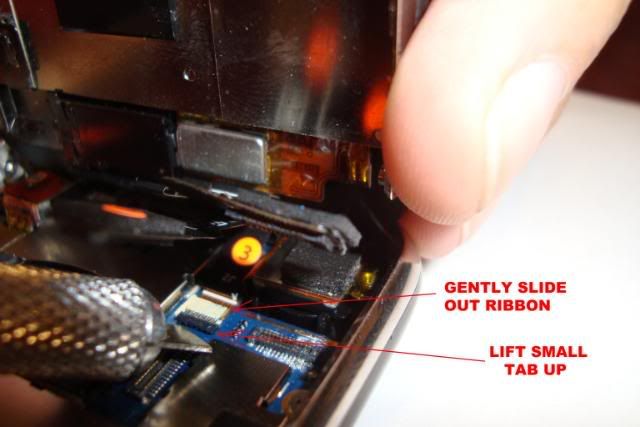 Step 6-
Set the front assembly of the phone to the side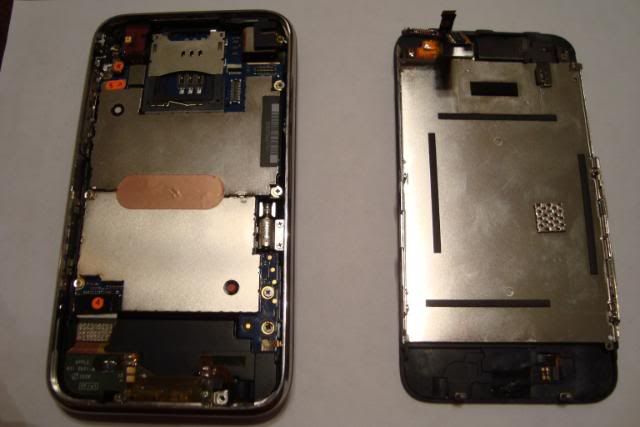 Step 7-
Lift up cable #'s 4, 5 and 6 in that order
Step 8-There are 7 screws holding the mainboard in place and one screw and bracket holding the camera in place. 1 of these screws are under a black piece of tape which reads "Do Not Remove". You will need to remove all 8 screws and the one braket.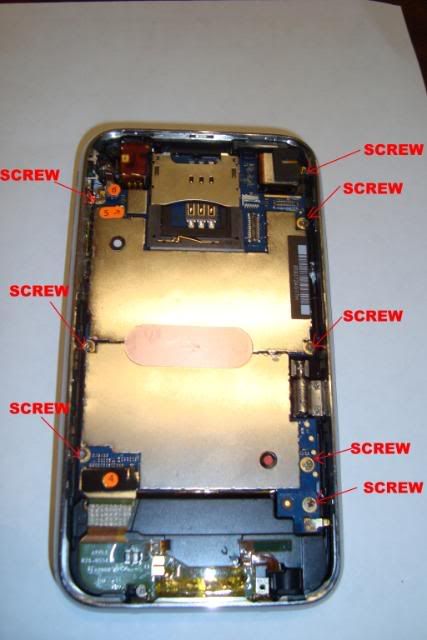 Step 9-
Now gently lift the camera out of its place lifting from the right side of the camera. Be careful not to rip the ribbon attaching the camera to the mainboard as we will not be removing the camera.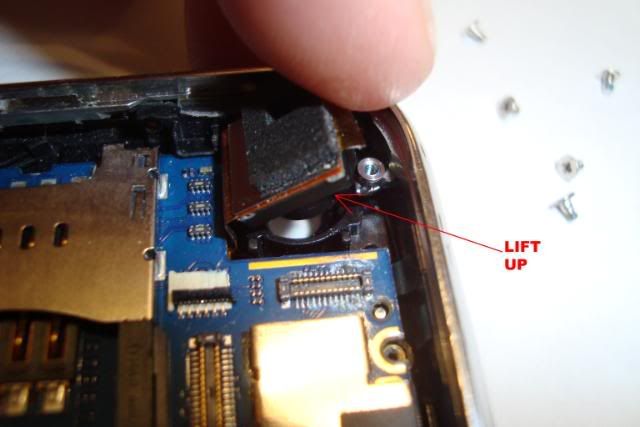 Step 10-
REMOVE THE SIM TRAY BEFORE PROCEEDING ANY FURTHER
Step 11-Lift the main board partially from the bottom of the phone. Gently slide the mainboard out of the assembly, pulling towards the bottom of the phone. Be careful during this procedure that you do not rip the ribbon attaching the camera or any other cables surrounding the mainboard.
Set the mainboard to the side.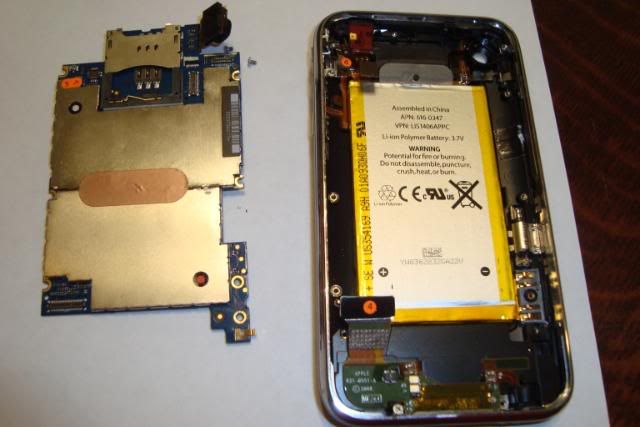 Step 12-
Locate the translucent tab above the battery. Notice there are no screws holding the battery in place.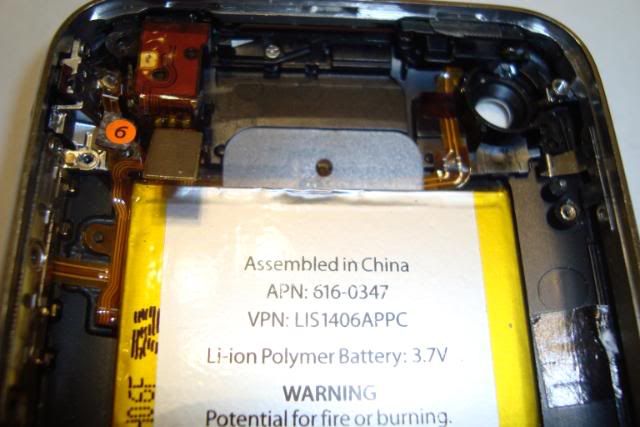 Step 13-
The battery is held in place by double sided tape. With the pliers, grasp the plastic tap and pull out slowly, NOT STRAIGHT UP.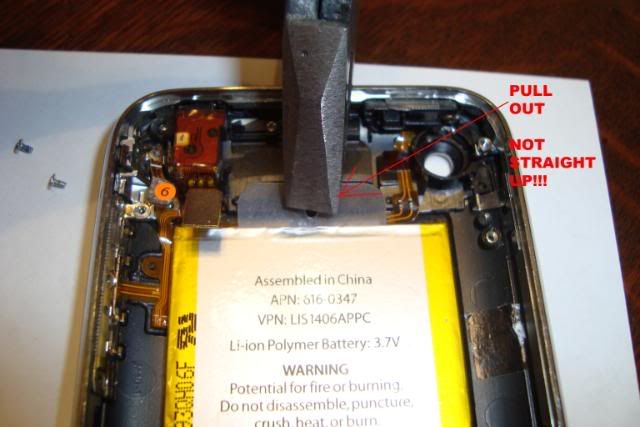 Step 14-
Glue the new battery, or use double sided tape, back in place.
That's it!! Now piece the phone together again in the reverse order in which we disassembled it. I will post a guide on how to reassemble the phone for those who did not follow.
Trackback from your site.