How to Send a MMS or Picture Message on your iPhone
Step 1- Click the Messages icon on your iPhone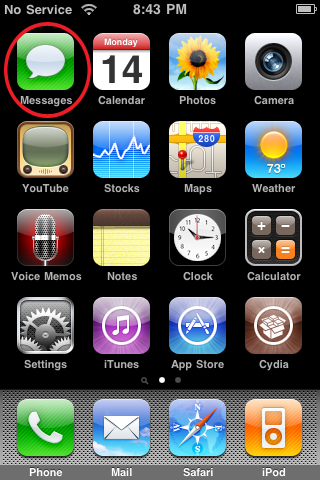 Step 2- Click the icon in the top right corner that looks like a notepad and pen
Step 3- Press the little Camera icon.
Step 4- You will be asked if you want to Take Photo (or Video on 3GS) or Choose Existing. We will be choosing an existing photo for this guide.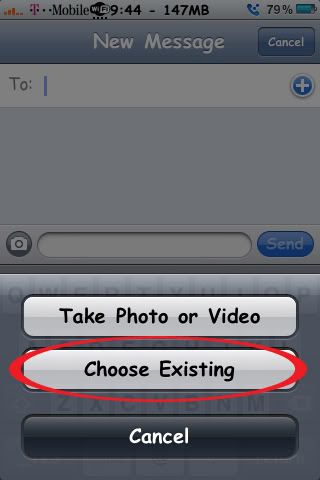 Step 5-
Select the photo you want to end and press Choose.
Step 6-
Type the name of contact or phone number for whom you wish to send your photo or video to. When finished press send.
The status bar will show the message sending.
You have successfully sent an MMS from your iPhone
Trackback from your site.