How to use Mobile Me to locate your lost iPhone, send a message, or wipe your iPhone
Things to know: *You need to have a MobileMe account to use this function
First, We will make sure your MobileMe settings are correct on your iPhone
1. Go into your settings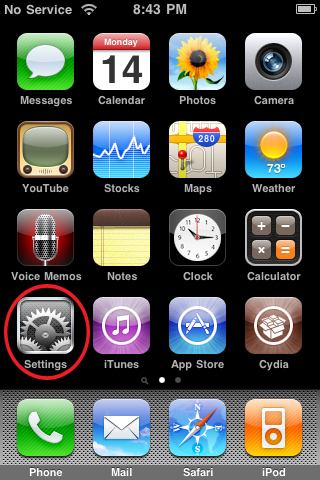 2. Select "Mail, Contacts, Calendars"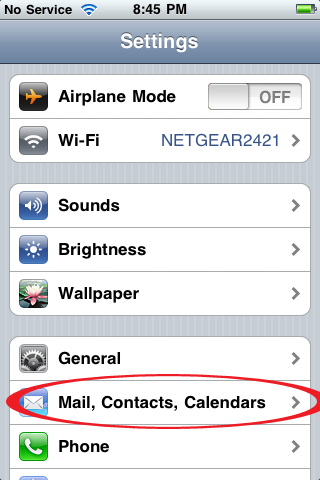 3. Select your MobileMe account. This will not be called "Your Mobile me account", It will have your mobile me address.

4. Make sure "Find My iPhone" is turned ON

Now your phone is ready to be located using your Mobile Me account from any computer.
To Locate your iPhone do the following:
1. Go to [url=http://www.me.com]MobileMe[/url] from any browser and login to your account

2. Select the Settings icon from the tool bar


3. You will be prompted to verify your account by entering your password again.

4. Select "Find my iPhone" from the menu on the left.

MobileMe will begin trying to locate your iPhone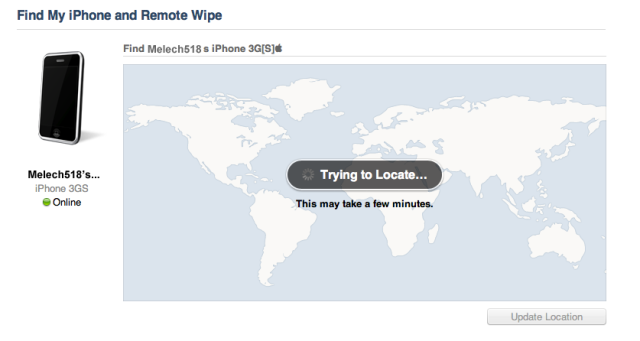 When it is located you will see something like this: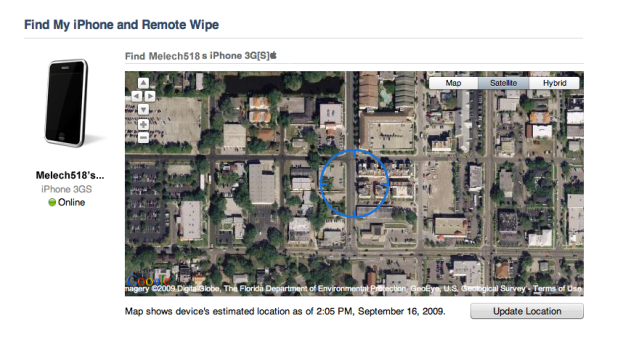 You have now located your iPhone!:D
You have a few additional features from this menu as well. You can remotely wipe your phone if you decide there is no possibility of you finding the phone or you just choose to wipe it for your own reasons. You also can send a message to the phone for whoever has it to see.